Long Branch H.E.A.R.S. Initiatives and programs are all geared toward being a resource for the diverse community in Long Branch. H.E.A.R.S. Meets on a regular basis where we collaborate to create events, bring people together, make connections with partnering organizations and foster solutions to the needs of our neighbors.
Substance use has become a public health crisis, everyone knows someone, in fact, most people know several people who live at the hand of this disease. The H.E.A.R.S Community of businesses, families and friends are hard at work to change the trajectory of this path for our residents and beyond. Someday this epidemic will pass and history will have taught many how to live a healthy life in recovery. Until then, Long Branch H.E.A.R.S. will continue to do this work!
H.E.A.R.S. Help Bags
One of the goals of the Community Breakfast Event was to embrace the community at all levels and share the good, the bad and the progress we are making as a city on the substance abuse front.  We asked ourselves, how could our event help people to better understand more about the personal struggle families are experiencing. We wanted to inspire our attendees to reach deeper into the community, and on a personal level, provide some assistance.  H.E.A.R.S HELP became the project to do just that.  It was created to provide an opportunity for each attendee to make time to reach out to a stranger or someone in need.
We distributed over 75 H.E.A.R.S. Help Bags during our first community Connection Breakfast event.  Today we are positioned to provide over 500 bags to anyone who needs a little help.
Answering the call, The Long Branch Rotary and Investors Bank, sponsored the project and H.E.A.R.S. Help Bags are being filled with all kinds of everyday essentials and information about where and how to access recovery resources from a generous community.  The bags are given out freely by police officers, case managers, homeless advocates and concerned citizens.  Even some small local businesses are getting involved.
To donate items or find out how you can help, please email us at info@LongBranchHears.com.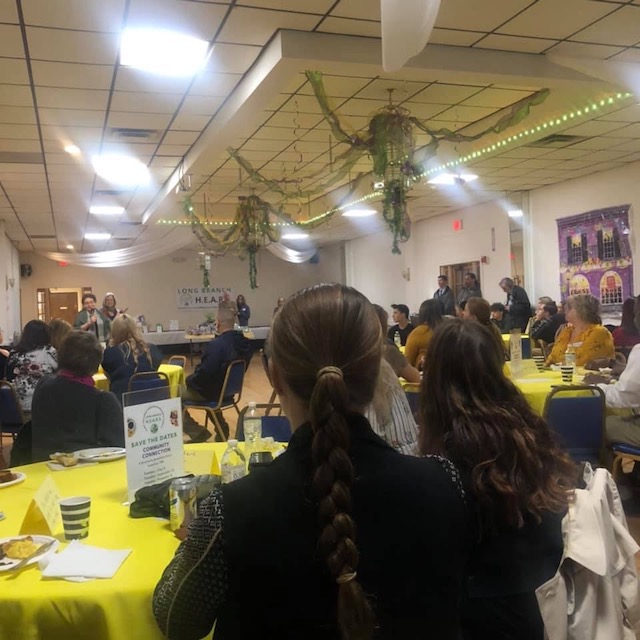 Community Connection Breakfasts
LB H.E.A.R.S. Community Connection Breakfasts are a place to gather, share and learn, an opportunity to connect with like-minded neighbors, colleagues and gov't representatives.  There are updates of our activities, informative presentations regarding substance use disorder and personal stories of hope and recovery.  The best part is in sharing with friends and colleagues as to what and how each of us can contribute and collaborate to create sustainable solutions!
Boots On The Ground
Boots On The Ground came about for H.E.A.R.S, due to the critical need to help those who have yet to find recovery, have access to services. Those who are still in the trenches of substance use disorder, maybe homeless or simply at a loss for resources.  Mobile recovery units, transportation services and simply providing hard goods (with the H.E.A.R.S. Help Bags) are some of the ideas that help people in need…where they are. There is a lot of work to do, but we are committed to being part of the solution.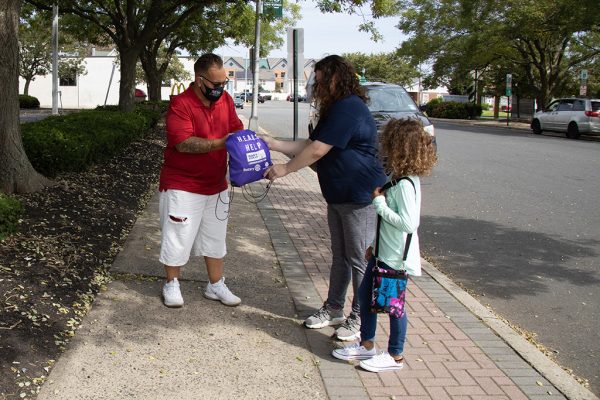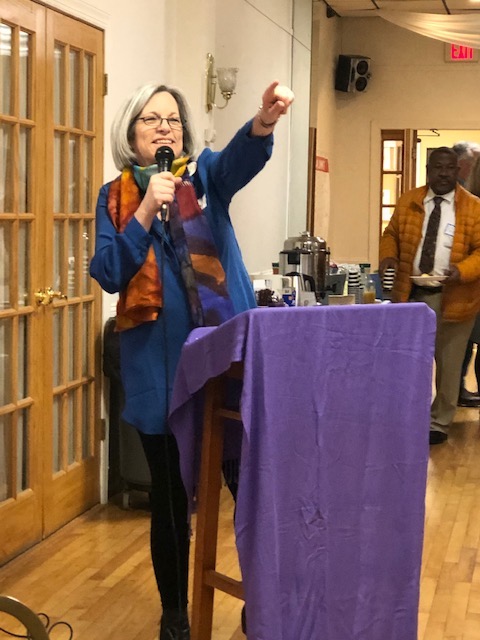 Public Speaking & Events
In an effort to spread awareness and advocate for change, Representatives from Long Branch H.E.A.R.S have shown up at various events around town, sharing valuable information about available resources and advocating to put an end to stigma regarding SUD. We have also been fortunate to be able to speak with our local Long Branch Rotary Cub, NAACP Chapter, SHINE Women of Long Branch just to name a few. These speaking engagements always open the lines of communication, create an awareness and spearhead important discussions and often lead to profound realizations for those in attendance.
LB H.E.A.R.S. Video Project
One of the most effective ways we spread awareness is through our video project.  Compelling stories from humble people, genuine pain and joy are revealed in real time.  Long Branch H.E.A.R.S will continue to create a video series that informs and educates on a wide variety of topics. The series includes people in recovery sharing their stories of hope and resilience, organizations offering various related services or information about treatment options, insurance, etc.  Prior to Covid 19 we were filming these videos at Long Branch High School Film Department under the tutelage of Jessica Sickler.   Since the pandemic, H.E.A.R.S. went virtual and now host our video interviews in an online format.  Be on the lookout, who knows where we will show up next!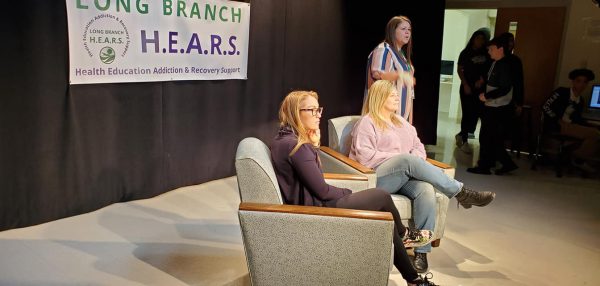 International Overdose Awareness Day
The importance of what we at Long Branch H.E.A.R.S. do resonates profoundly at our main event late in August each year.  On International Overdose Awareness Day we acknowledge those souls who have lost their battle with substance use. The statistics speak for themselves and drive our resolve to never forget what we stand for.  The lives lost to this insidious disease and the sheer numbers of those at risk are why we will never quit.   Although a somber event, we focus on what we do best; bringing awareness to the ravages of this disease and advocating for change, as well as shedding light on those who find sobriety and sustain recovery.  Our hope is that one day we will not need an overdose awareness day, but until then we will not give up.